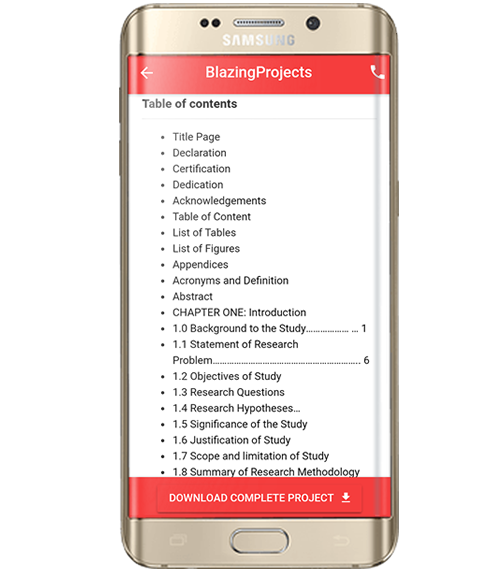 Blazingprojects Mobile App
Contains 50,000 project topics.
With complete project materials.
Contains 73 departments.
Completely offline, No internet needed.
Updated Monthly with new project topics & departments.
Easy to navigate and search projects.
Easily shareable via Xender, Bluetooth, etc.
Easy project support from inside the App.
Universities, Polytecnics & Colleges of Education.